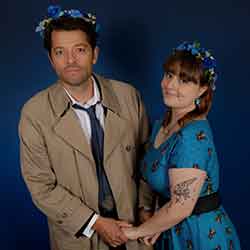 KayRoseBee, Artist
I love to draw Sam, Dean or Cas by themselves and TFW. Destiel is the ship I draw, and I draw the Sam and Dean brothers.
"We are bound only by the limits of our imaginations." – Misha Collins
My opening bid price is $50 If you would like the actual painting, I can ship it most places for $10 more.
Want your bid to show on the listing quicker? Email me with the artist/author's name to say you've made a bid.
Questions?
Julia.houston@gmail.com