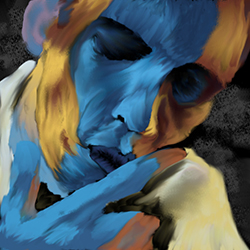 In-Genius, Author
I write intensely about relationships, romantic or friendship, as well as about personal hardship. My favorite character is Dean, so he will be the PoV. I'm open to any new supernatural monster the boys will need to fight. I want the story to be awesome for you, so please tell me whatever comes to mind.
"Do not be afraid of perfection, you will never reach it." – Salvador Dalí
My minimum guaranteed word count is 3,000, and my opening bid price is $14.
Want your bid to show on the listing quicker? Email me with the artist/author's name to say you've made a bid.
Questions?
Julia.houston@gmail.com