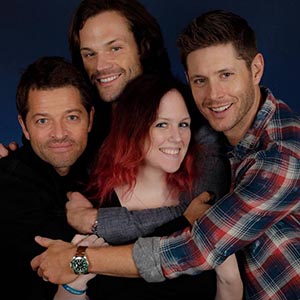 lotrspnfangirl, Author
I mainly write Destiel, Wincest, and J2 but will write any pairing. My fic comes with bonus art! I will send an HD file the bidder can use as they wish and will make specific customizations (banners, icons, etc).
Story Archive on A03
Art Archive on A03
My minimum guaranteed word count is 5,000, and my opening bid price is $15.
Want your bid to show on the listing quicker? Email me with the artist/author's name to say you've made a bid.
Questions?
Julia.houston@gmail.com.