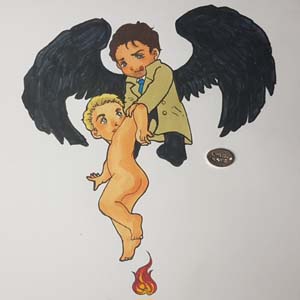 Lysel Katz, Author
I enjoy drawing the characters. I can post a digital version but my scanner is crappy with traditional art so i may also ship it, from France.
Let's help Misha conquer the world with art, words, and kindness.
My opening bid price is $30.
Want your bid to show on the listing quicker? Email me with the artist/author's name to say you've made a bid.
Questions?
Julia.houston@gmail.com.