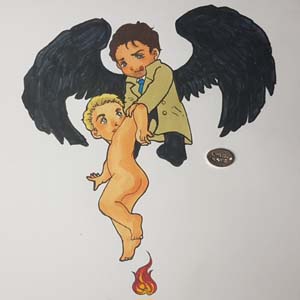 Lysel Katz, Artist
lot #1 current high bid $30
lot #2 current high bid $30
I enjoy drawing the characters.
I'm offering family-friendly chibi characters commissions, traditional techniques on A5 format paper. Any character/ship. Shipping worldwide (6€) at the charge of the winning bidder.
Let's help Misha conquer the world with art, words, and kindness.
My opening bid price is $30. I'm offering two lots.
Want your bid to show on the listing quicker? Email me with the artist/author's name to say you've made a bid.
Questions?
Julia.houston@gmail.com.