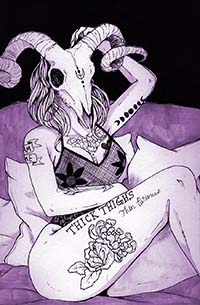 Miss Horizon, Artist
Call me either Genesis or Geni. I'm a 20-year-old Hobbyist artist from NYC! I'm a bestiary enthusiast, and I specialize mostly in digital and traditional art.
My opening bid price is $10. The media I offer are digital and traditional. For digital art, the art file will me emailed to you in a PNG high-resolution file. For traditional art, I will mail it to you via USPS. Shipping is roughly $10 USD for priority shipping in the US. The size paper I always use is 9 x 12.
Want your bid to show on the listing quicker? Email me with the artist/author's name to say you've made a bid.
Questions?
Julia.houston@gmail.com