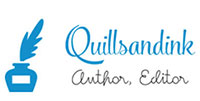 QuillsAndInk

, Author

I am primarily a fantasy writer, and I enjoy romance and history, so I'm very open to creating worlds and interesting plots.

 


If you can dream it, I will write it.



My minimum guaranteed word count is 10,000, and my opening bid price is $15.
No Fields Found.
Want your bid to show on the listing quicker? Email me with the artist/author's name to say you've made a bid.
Questions?
Julia.houston@gmail.com