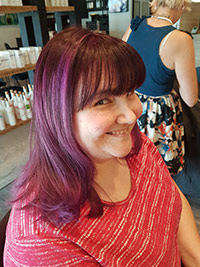 Redamber79, Author
I write mostly smut with a focus on a/b/o (omegaverse) lately, but will write just about any genre or Destiel or Sabriel. I do tend to include feels with my angst and humor with my smut, mixing and matching as I go.
"If you have never been called a defiant, incorrigable, impossible woman. wait, there it yet time. " — Dr. Clarissa Pinkola-Estes
My minimum guaranteed word count is 5,000, and my opening bid price is $10.
Want your bid to show on the listing quicker? Email me with the artist/author's name to say you've made a bid.
Questions?
Julia.houston@gmail.com.