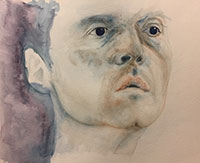 shealynn88, Author
I like writing fic that explores emotional connection. Sometimes it's dark, and sometimes it's silly, but it's always about what's going on inside people.  I don't do well at super fluffy fluff.  For me, there has to be a touch of angst to be interesting.  But I'm all about hopeful endings, so I hope you are, too.
If you chose "drunken shea" style fic, you'll get something short and lyrical that is more about emotional connection than plot.
If you like dark versions of any of the characters (demon!Dean, junkie!Sam), I'm happy to do that, give me some ideas in the comments.  I love vague prompts like songs or poems, they really help me understand what you're looking for without me feeling hemmed into something that doesn't flow easily.
"Winning does not tempt that man.
This is how he grows: by being defeated, decisively, by constantly greater beings."
The Man Watching, Rainer Maria Rilke
My minimum guaranteed word count is 1,000, and my opening bid price is $10.
Want your bid to show on the listing quicker? Email me with the artist/author's name to say you've made a bid.
Questions?
Julia.houston@gmail.com.