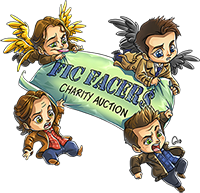 Welcome to the home of Fic Facer$ and our annual auction fundraiser for Random Acts.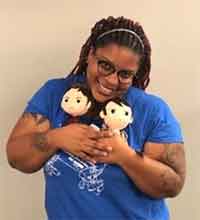 StarlightofFandoms, Author
lot #1 current high bid $20
lot #2 current high bid $15
lot #3 current high bid $15
Let the ideas roll out! I write case fics, most tropes, AUs and more! I specialize in fantasy but also am well versed in canon. I've written most ships but primarily I write Destiel. Ratings teen and up. If you'd like, we can converse to make sure that it's exactly what you want.
"Be kind to yourself so you can be happy enough to be kind to the world." — Misha Collins
My minimum guarantee is 4,000 words. My opening bid price is $12. I am offering 4 lots.
Much love and stay creative.
Want your bid to show on the listing quicker? Email me with the artist/author's name to say you've made a bid.