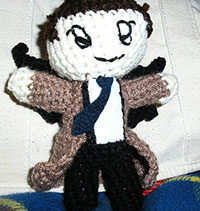 DixieHellcat, Doll Maker
lot #1 current high bid $50
lot #1 current high bid $40
I will crochet for the high bidder a handmade doll, like the ones pictured, of the character of their choice. Finished size about 7 inches tall. If high bidder wants a particular look, outfit, and so on, we will work that out.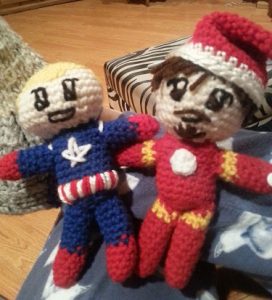 My opening bid price is $25, which includes US shipping. International shipping will be a little more.
Want your bid to show on the listing quicker? Email me with the artist/author's name to say you've made a bid.
Questions?
Julia.houston@gmail.com.