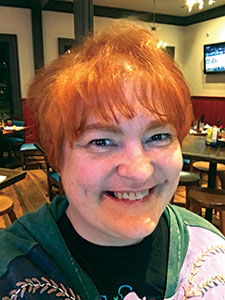 Julia Houston, Author,
Head Lunatic in Charge
I like to write stories that would basically be episodes of the show. Adventure, humor, fun, something evil to fight.
2018 Auction Story: The Girl with the Flamingo Tattoo
Read my novel: Fifth Crossing (You can "see inside" the first three chapters.)
Oh, and I wrote this: A Typical Auction Day
My guaranteed minimum word count is 15,000, and my opening bid price is $10.

Want your bid to show on the listing quicker? Email me with the artist/author's name to say you've made a bid.
Questions?
Julia.houston@gmail.com.