More About the Money
Well, the internet is a wonderful and terrible place, and pretty much everywhere you go, there are going to be trolls and leviathans. So, it's easy to understand that offering up money to a bunch of strangers isn't terribly appealing.
The good news is, we aren't taking the money! What's the point, when it just means we have to fill out tax forms and keep crazy records?  If you receive the winning bid on a story or picture, you fulfill your bid by going directly to the Random Acts' Donate page and making your donation. (You can earmark it as you like if you want to support one of their specific projects.) All we want is to see your "receipt" email they'll send back. You are free to redact this receipt as you like, but we'll need to see your email address and bid amount on it so that it looks like we actually know what we're doing.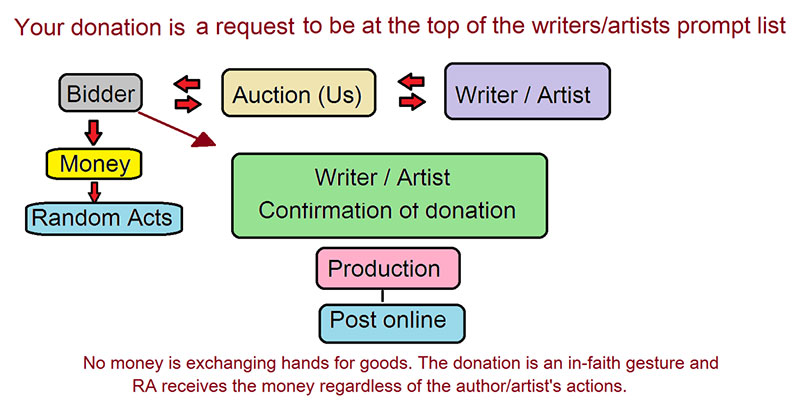 One final thing. Please only bid within your means. We understand you may be excited, but also we don't want RA to have your kids' lunch money. If you do bid and then find yourself unable to donate, please let us know. The auction item will then be offered to the next-highest bidder.
Questions?
Julia.houston@gmail.com.